Prestige XL
Introduced starting from 2018, Prestige is the new innovative line of Mobile Home aimed at customers who seek space and tranquility within an all-Italian design.
Composed of two bedrooms (one with double bed and one with three single beds), open-plan kitchenette with microwave, large living area with satellite TV, two bathrooms both with shower, air conditioning, safe, parking space and large terrace overlooking the lake.
With its dimensions of 8.30 x 4 meters, it is the most spacious mobile home of camping Europa Silvella.
What's included
Pillows and blankets
Parking place
Satellite TV
Air conditioning
Animation (14.04.2022 - 10.10.2022)
Inventory
What's not included
Bed linens (available on request: 9 euro single bed and 10,50 euro double bed)
Beach chair
Towels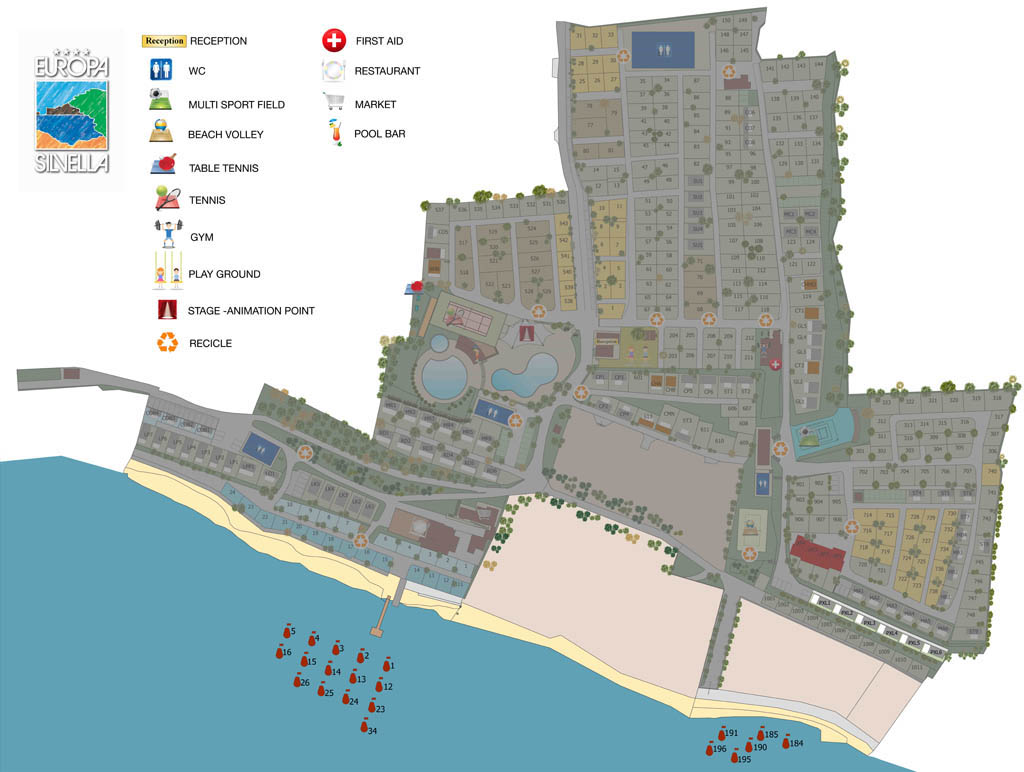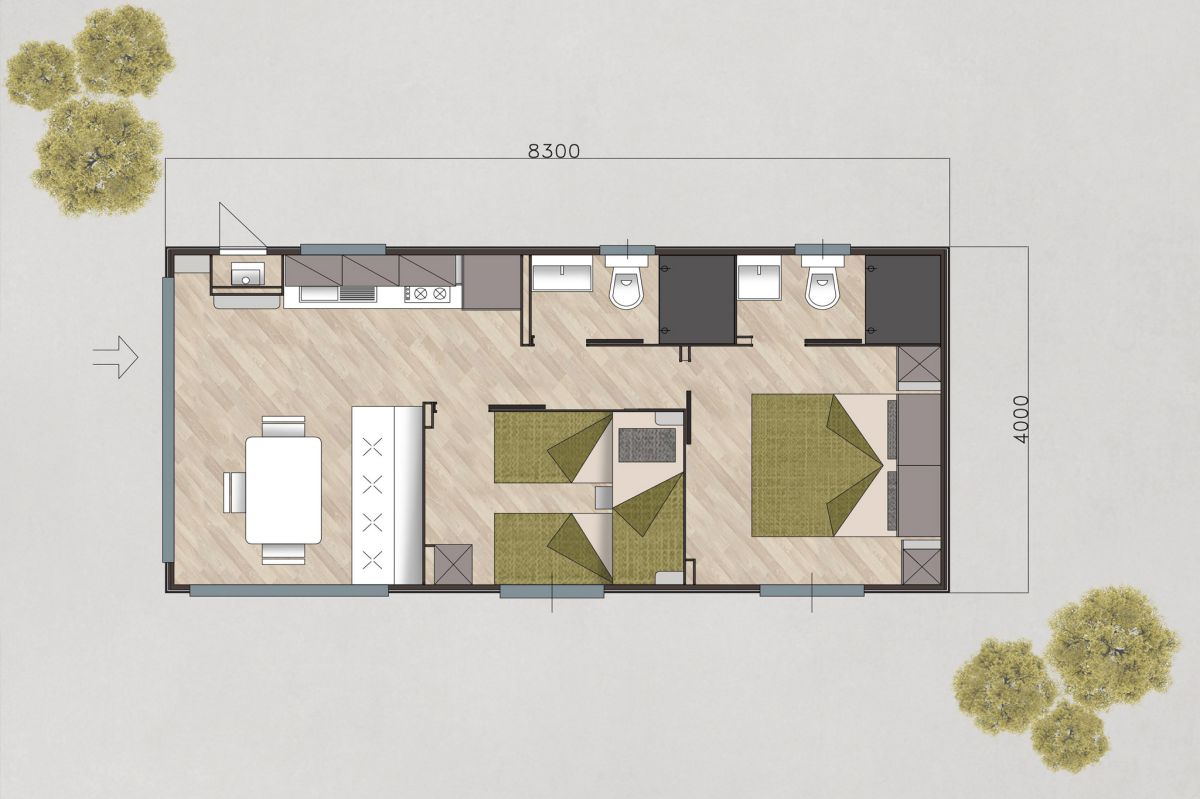 Accomodation
A
B
C
D
E
F
G
H
I
14/04 - 28/05
28/05 - 04/06
10/09 - 17/09
04/06 - 25/06
25/06 - 02/07
02/07 - 09/07
20/08 - 27/08
09/07 - 16/07
16/07 - 20/08
27/08 - 10/09
17/09 - 10/10
Prestige XL
81,00 €
108,00 €
134,00 €
144,00 €
186,00 €
228,00 €
258,00 €
166,00 €
82,00 €
Extras
Extra A
Extra B
Extra C
Extra D
Extra E
Extra F
14/04 - 04/06
10/09 - 10/10
04/06 - 02/07
03/09 - 10/09
02/07 - 09/07
09/07 - 16/07
16/07 - 20/08
20/08 - 03/09
Visitor (from 6)
8,00 €
8,50 €
9,50 €
13,00 €
15,50 €
10,50 €
Dog
2,00 €
5,00 €
5,00 €
5,00 €
7,00 €
5,00 €
Buoy
10,00 €
17,00 €
17,00 €
22,00 €
31,00 €
22,00 €
2nd car
4,00 €
4,00 €
6,00 €
6,00 €
6,00 €
Extra tent