Rocca
Equipped with 2 bedrooms (one with double bed and one with 3 Single beds), open-space kitchen with microwave, large living area with satellite TV, 2 bathrooms (one with shower), air conditioning, safe, large terrace, parking space.
Inside the Maxicaravan Rocca from the n. 1 to n. 6, you will find a small green corner in front of the mobile home. They are not equipped with dishwasher and private Wi-Fi.
In Maxicaravan Rocca from the n. 7 to n.27, there is no garden but they are equipped with and private Wi-Fi dishwasher.
What's included
Pillows and blankets
Parking place
Satellite TV
Air conditioning
Animation (20.05.2021 - 10.10.2021)
Inventory
What's not included
Bed linens (available on request: 8 euro single bed and 9,50 euro double bed)
BBQ (can be rented free at reception)
Beach chair
Towels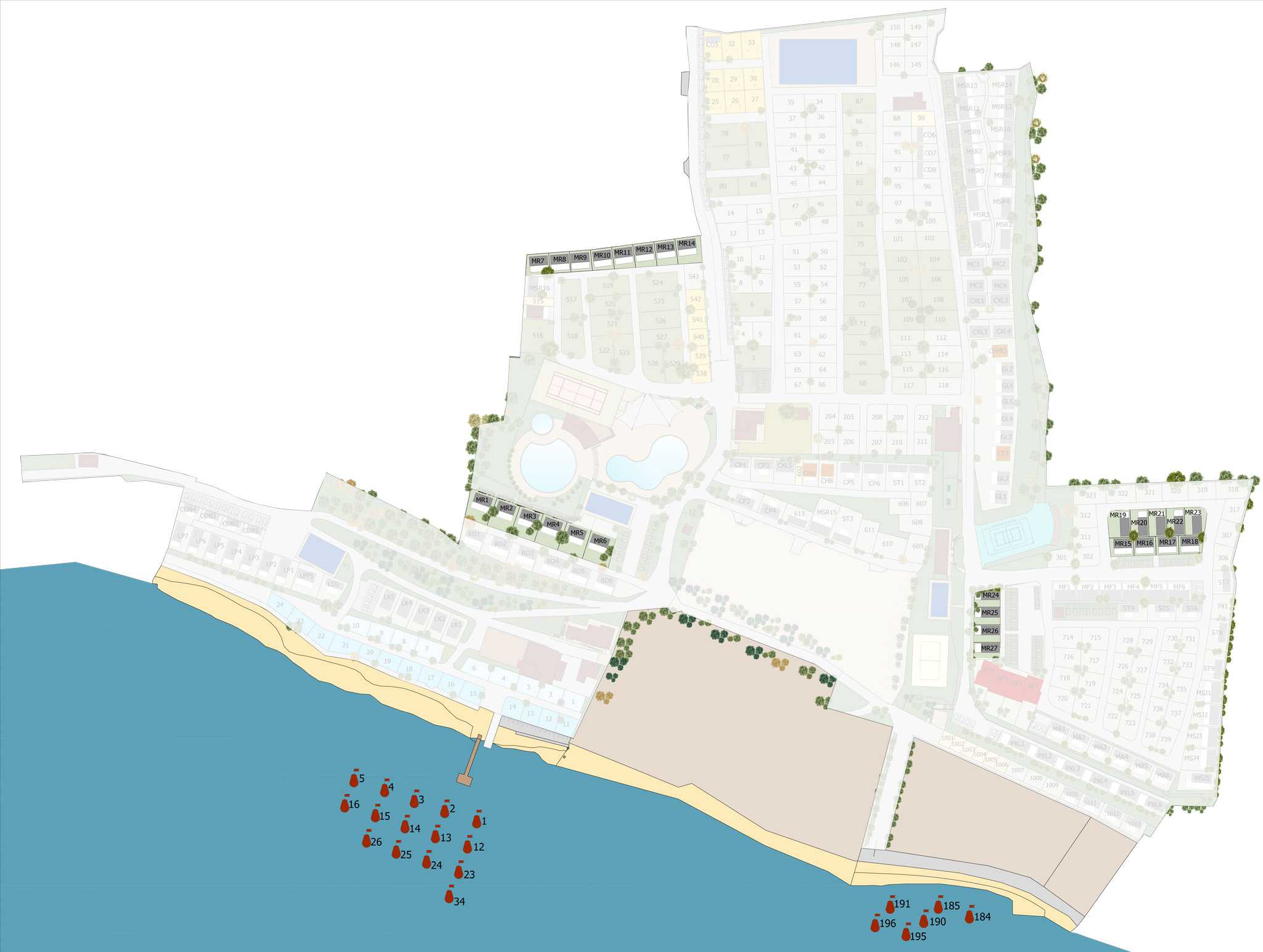 Rocca 1-6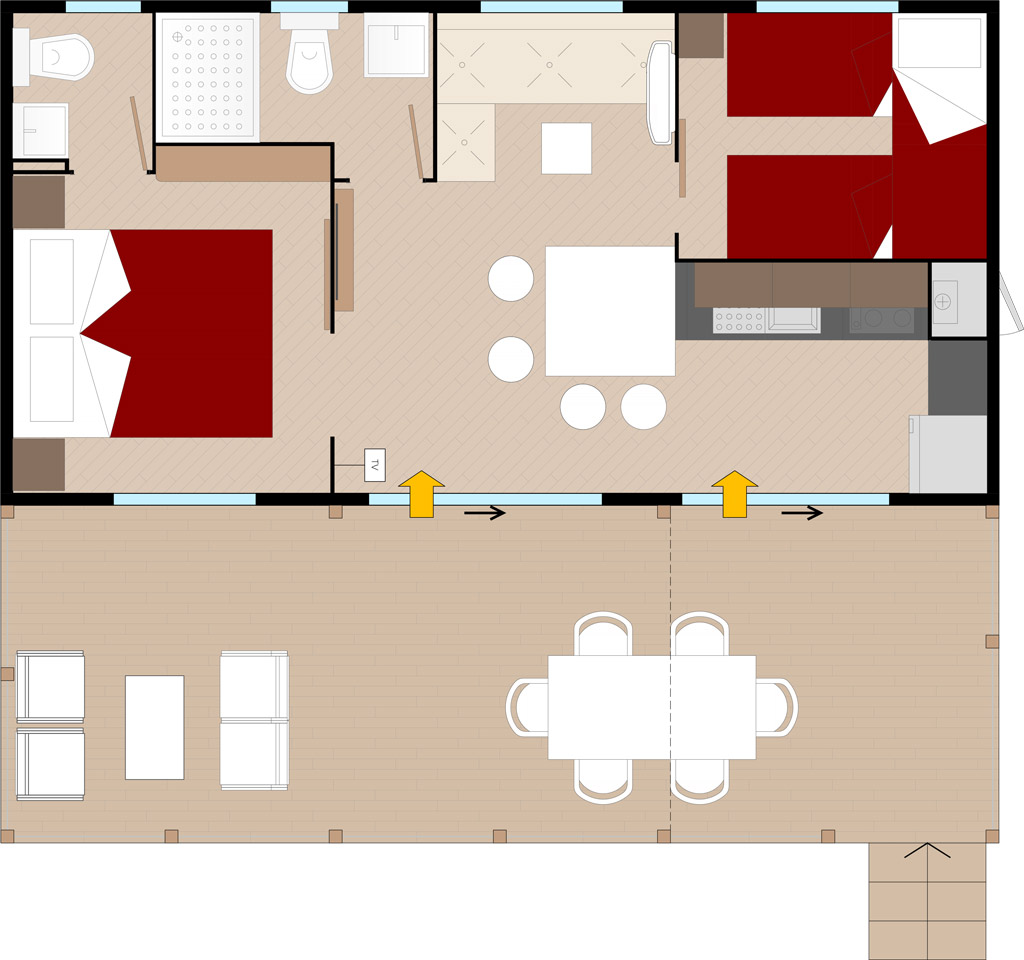 Rocca 7 - 18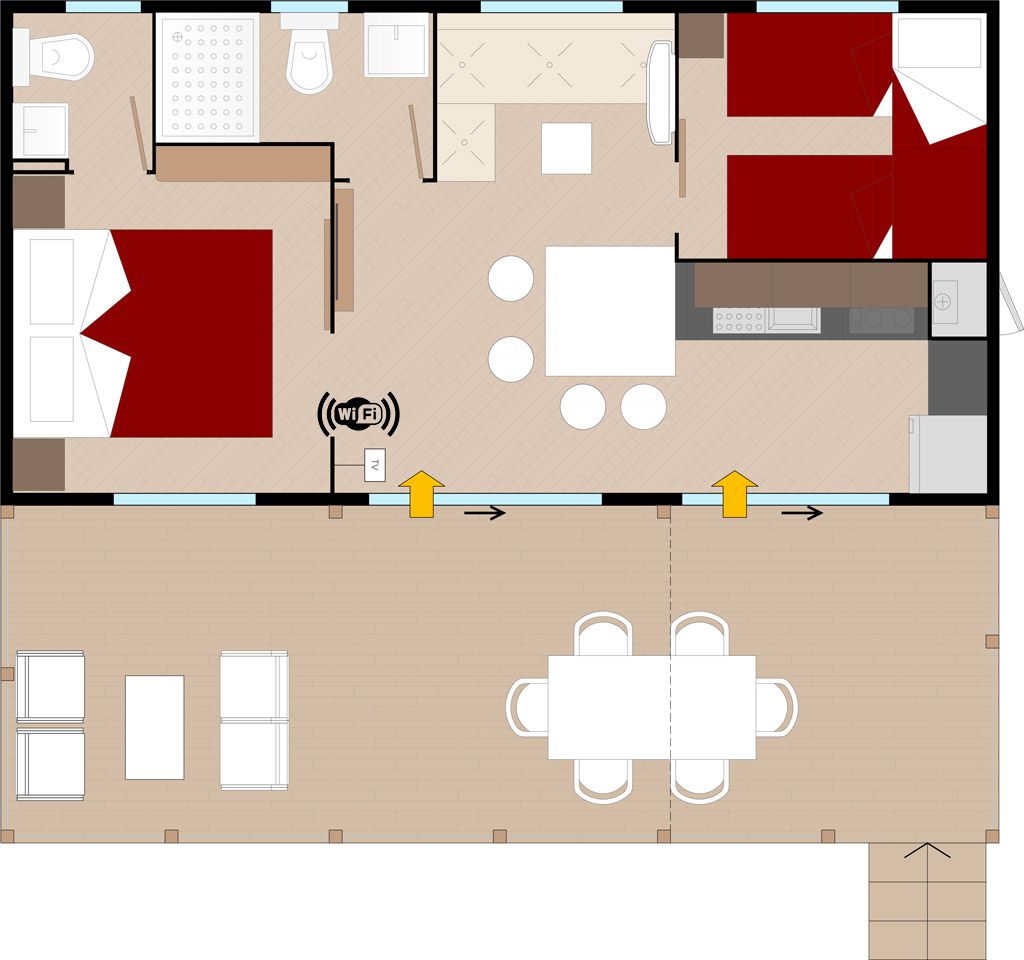 Rocca 19 - 27
Accomodation
A
B
C
D
E
F
G
H
22/4 - 22/5
18/9- 11/10
22/5 - 26/6
26/6 - 3/7
3/7 - 10/7
21/8 - 28/8
10/7 - 17/7
14/8 - 21/8
17/7 - 14/8
28/8 - 11/9
11/9 - 18/9
Rocca
66,00 €
107,00 €
109,00 €
161,00 €
184,00 €
208,00 €
118,00 €
69,00 €
Extras
Extra A
Extra B
Extra C
Extra D
Extra E
Extra F
Extra G
22/4 - 22/
4/9 - 11/10
22/5 - 12/6
12/6 - 3/7
3/7 - 10/7
21/8 - 28/8
10/7 - 14/8
14/8 - 21/8
28/8 - 4/9
Visitor (from 6)
7,00 €
8,00 €
7,00 €
9,00 €
12,00 €
12,00 €
8,00 €
Dog
2,00 €
5,00 €
4,00 €
5,00 €
7,00 €
7,00 €
5,00 €
Buoy
10,00 €
17,00 €
17,00 €
22,00 €
28,00 €
26,00 €
17,00 €
2nd car
3,00 €
3,00 €
6,00 €
6,00 €
6,00 €
6,00 €
Extra tent
2,50 €
2,50 €
5,00 €
5,00 €
5,00 €