LET'S SAVE TOURISM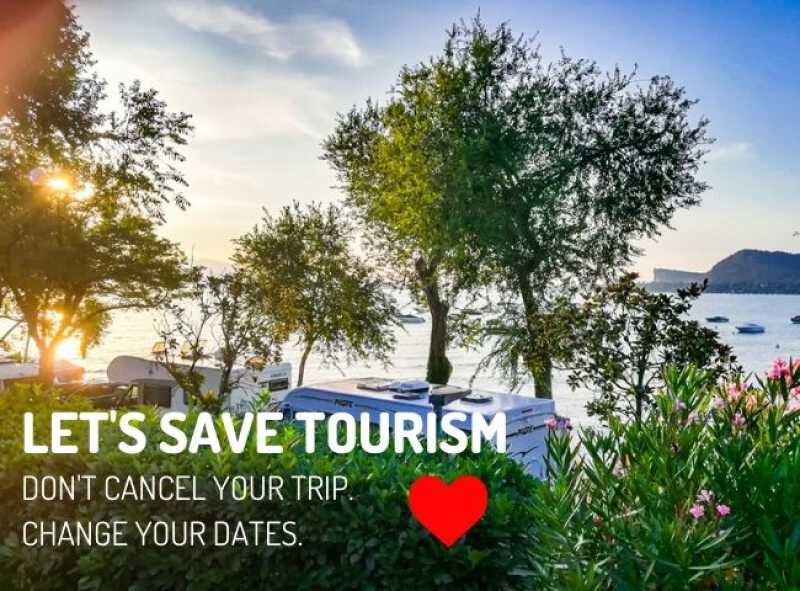 7 avril, 2020
At this time more than ever, we need to preserve the tourism of our beautiful Lake, in order to guarantee our best services, also in the future years.
Do not cancel your stay: you can simply change the dates! For this reason, we have thought of two solutions, which can be used by all those who have already booked at our structure and who wish to visit us in the future:
- Creation of a voucher for the 2020 season, changing the dates and staying with us in an alternative period;
- Creation of a voucher for the 2021 season, to which will be applied a 10% discount on the price of the stay.
You won't lose your deposit, but you will have the possibility to stay later in our campsite and help us to carry on our activity in the best possible way, so that we can continue to offer you unforgettable holidays in our camping, located in one of the most beautiful places in the world: Lake Garda.
We sincerely hope that all of you and your families are well and healthy.
A strong hug,
Staff Europa Silvella